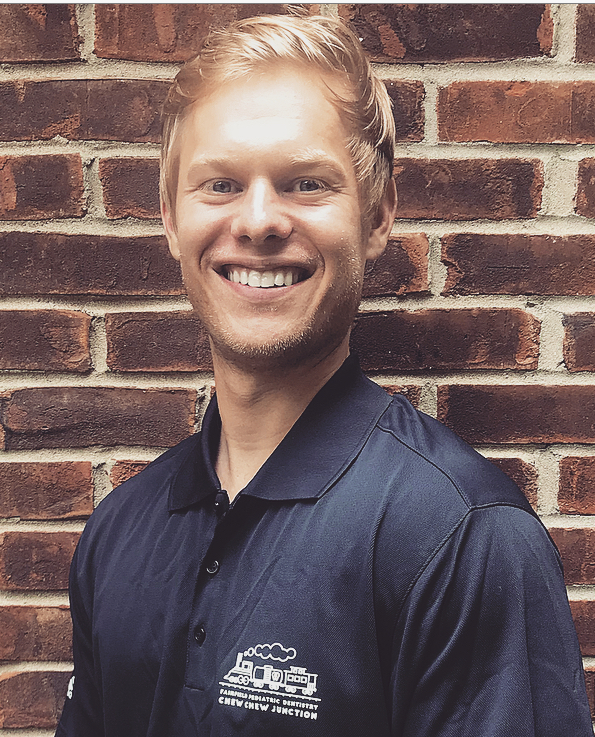 Bringing a smile to a child's face and allowing them to have happy dental visits are what motivates Dr. Brad.
He loves how every child is an individual and really enjoys learning who they are. Hearing about their day at school, talking about their summer plans, learning about their latest extracurricular activities – those interactions are what he loves most about his days!
Education
Bachelor Degree in Chemistry, Miami University (OH)
Doctorate of Dental Medicine (DMD), University of Kentucky
Pediatric Specialty Training, Cincinnati Children's Hospital Medical Center
Board Certified Pediatric Dentist
Dr. Brad regularly seeks out a range of continuing educational opportunities related to treating pediatric patients. The specialty is constantly advancing and he wants to stay at the forefront of new methodologies and the latest research in order to provide patients with the best treatment and results.
As a result of his time at CCHMC and in practice, Dr. Skelton has extensive experience with various types of health histories, conditions, behaviors, and situations within pediatric dentistry. Being Board Certified means Dr. Skelton went through a specialty residency training and successfully completed multiple rounds of written and verbal testing to achieve this distinction.
Professional Memberships
Cincinnati Children's Dental Society
American Academy of Pediatric Dentistry
American Board of Pediatric Dentistry
Ohio Academy of Pediatric Dentistry
Keeley Dental Society
American Dental Association
Ohio Dental Association
Dr. Skelton also serves as part-time faculty at Cincinnati Children's Hospital teaching and instructing the dental residents.
Beyond the Practice
Dr. Brad grew up in Toledo, OH and has called Cincinnati home for many years now. He met his wife Nicki, a Cincinnati native, at Miami University (OH) where she obtained her degree in Speech Pathology. Dr. Brad and Nicki and their family have two rescue dogs - a Beagle mix named Forest and a Pointer mix named Piper - and a son named Sawyer.
Dr. Skelton enjoys staying active, whether that's going for runs, working out at the gym, or playing recreational softball, soccer, and basketball. He tries his hand at both golf and tennis too!
Nicki and Dr. Brad spend a great deal of time with their family and enjoy taking their dogs on walks and to the dog park. They enjoy spending time exploring the many wonderful Cincinnati restaurants and neighborhoods, as well as enjoying shows at the Aronoff Center.