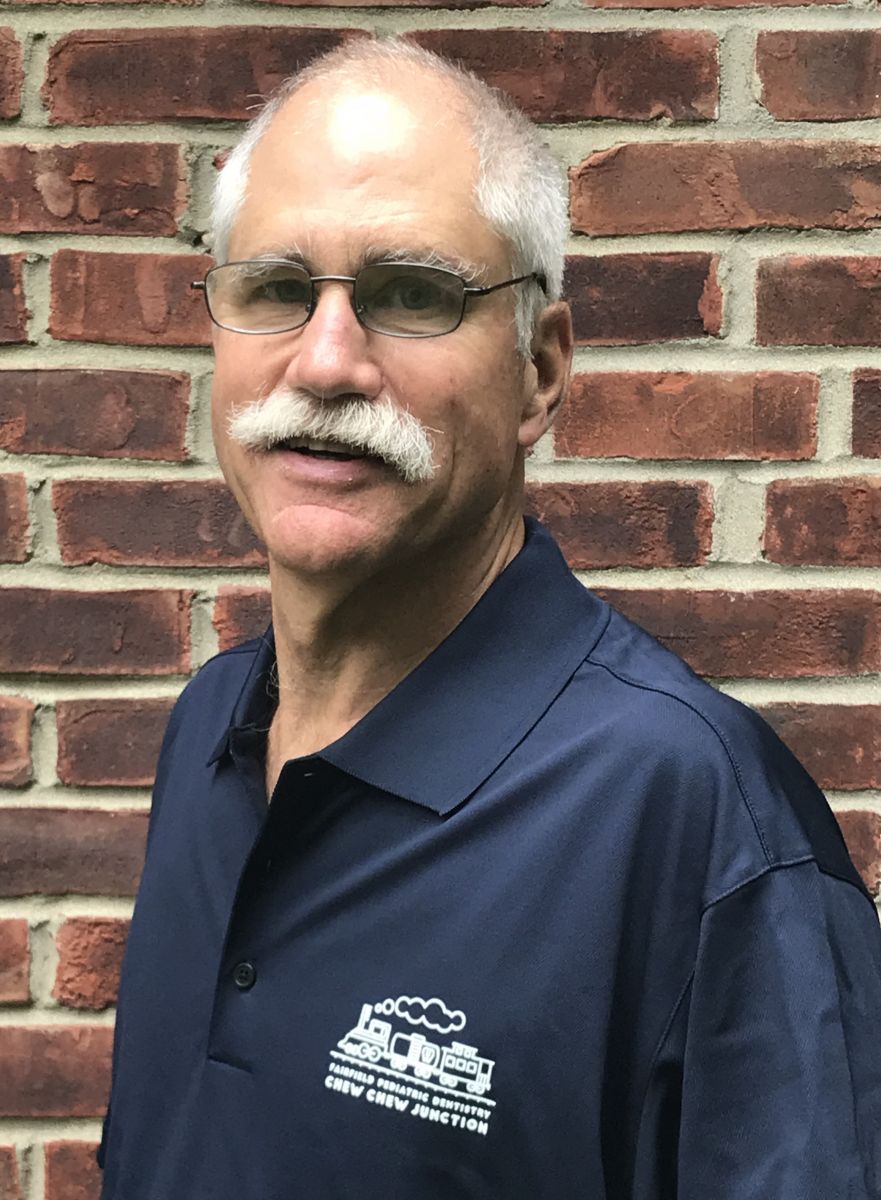 Making kids laugh, making parents comfortable, and keeping the dental office fun is what Dr. Kennedy loves about his job.
Dr. Kennedy treats every patient with compassion and will go above and beyond to make sure every member of his "family" receives proper dental treatment. Dr. Kennedy has worked in our Fairfield and Oxford offices for over two decades and has provided such great care over the years that he is now seeing children of former patients!
Education
Bachelor Degree in Biology, Westminster College (MO)
Doctorate of Dental Medicine (DMD), University of Louisville
Pediatric Specialty Training, Cincinnati Children's Hospital Medical Center
Dr. Kennedy regularly seeks out a range of continuing educational opportunities related to treating pediatric patients. In practice, Dr. Kennedy and the friendly staff at Fairfield Pediatric Dentistry provide dental care to their younger patients utilizing the latest information, technology and tools.
Professional Memberships
Cincinnati Children's Dental Society
American Academy of Pediatric Dentistry
American Board of Pediatric Dentistry
Ohio Academy of Pediatric Dentistry
Keeley Dental Society
American Dental Association
Ohio Dental Association
Dr. Kennedy is also on staff at Cincinnati Children's Hospital, seeing patients in the hospital setting when necessary. Dr. Kennedy also volunteers for Give Kids A Smile annually.
Beyond the Practice
Dr. Kennedy is a Cincinnati native. He grew up here, moved away for his education briefly, and then came right back to his hometown. He has lived in northern Cincinnati with his wife, Susan, and his two daughters since finishing up his dental education. His daughters have since grown up and moved to Chicago and Nashville where they have started their own families and made Dr. Kennedy a proud grandfather.
Dr. Kennedy is an active individual and keeps himself busy playing hockey and golf. Dr. Kennedy is happiest when he is out on the water at Norris Lake. He is a Cincinnati sports fan and can be found regularly at Miami Hockey games where he holds season tickets. You may even find him wearing "volunteer orange" and rooting for Tennessee. Dr. Kennedy enjoys spending time with his kids, grandkids, and his two dogs.